"Hands On" Successful Experience
The McAlister Investment management teams offers a collective expertise earned from years of successful real estate investment, development and operating experience. Our unusual combination of skills, including deep industry, technical, financial, operating and transactional capabilities, make us a preferred partner for private equity investors because we can contribute to their success on multiple levels.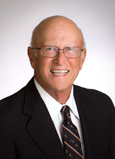 Jim McAlister, Sr. - Principal
With Masters Degrees in both Engineering and Finance, Jim McAlister, Sr. brings over 40 years successful real estate experience and wisdom to our investors. As Vice President of Real Estate Investments for Mitchell Energy, he was responsible for numerous real estate projects including the implementation of The Woodlands, TX, a master planned community north of Houston. Throughout Jim's career he has closed over $1 billion in land transactions and since 2002 he has raised and managed a portfolio of 6 real estate Funds totaling of over $230 million in assets.
Click here for video of Real Estate Radio appearance.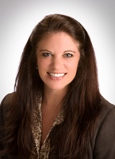 Hydie McAlister - Principal
Graduating from Texas Tech University with a BS in Arts and Sciences, Hydie McAlister began her real estate career in the Commercial Real Estate Division of Stewart Title Company. In 2002, Hydie joined the McAlister Company, organizing and operating the company's property management division, in addition to her other responsibilities. As a member of the property investment committee, Hydie was personally responsible for closing over $50 million of the $250 million in land transactions completed by the McAlister Company between 2002 and 2008, at which time she co-founded McAlister Investment Real Estate, bringing her significant experience in capital formation, asset selection, due diligence and investor relations.
Click here for video of Real Estate Radio appearance.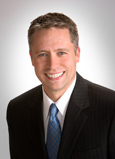 Paul Connor - Principal
Graduating from The University of Texas (B.S. Finance) and University of Houston Law Center (Doctorate of Jurisprudence), Paul will be responsible for sourcing properties and evaluating the investment potential. Additionally, he will oversee the due diligence and enhancement of all investments.
Prior to joining McAlister Investment Real Estate, Paul was Vice President of Acquisitions for Senterra Real Estate Group. Senterra is the successor company to Century Development, which developed Greenway Plaza and Allen Center in Houston. During his 11 year tenure, Senterra and its affiliates developed such projects as Villas Del Mar in Cabo, Mexico next to the Palmilla resort, and multiple commercial projects, including Park Place Motorcars dealerships. He oversaw the firm's real estate investment, financial structuring, and merger and acquisition activities throughout the United States.
Click here for video of Real Estate Radio appearance.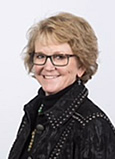 Sharon Beach - Vice President
Sharon Beach joined McAlister Investment Real Estate in 2017 in conjunction with the launch of the McAlister Opportunity Fund III and is responsible for managing investor relations. Prior to joining McAlister Investment Real Estate, Sharon spent 25 years with Merck & Co, Inc. working in several capacities: new market development, serving on regional and national task forces, new employee training, solution analysis and sales.
Cheryl Butler - Accountant
Since 2009, Cheryl Butler has been McAlister Investment's accountant, coordinating internal and external accounting matters for the McAlister family of companies. With years of accounting with international oil and gas companies, Cheryl has a Bachelor of Business Administration degree and a Master of Business Administration degree from Baylor University.