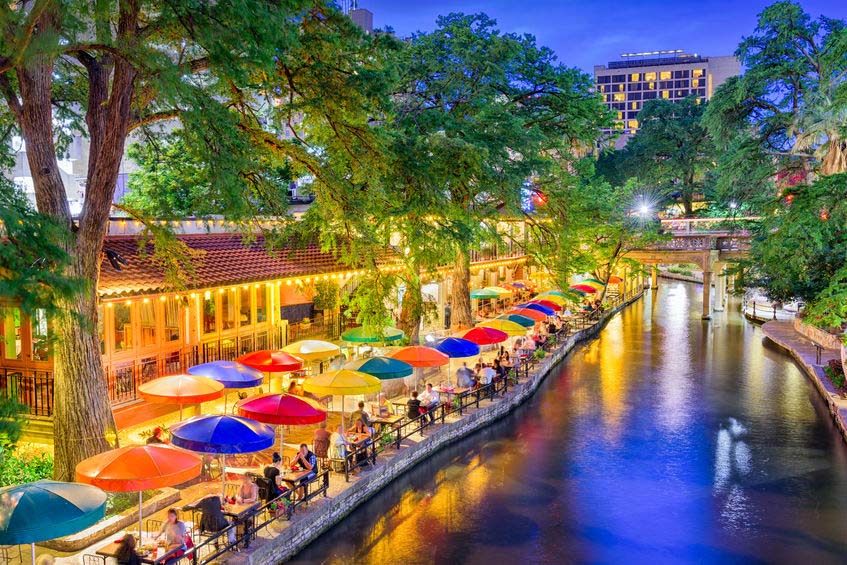 Hello everyone,
San Antonio MSA Real Estate Market
The San Antonio area housing market reported January sales of 1,760, an increase of 4% year over year as the Alamo city continued last year's momentum. Despite less than 4 months of inventory, the median sales price increased to $210,500, an 8% increase year over year, and the average sales price increased by 2% to $245,670.

The San Antonio Area Housing Market:

January 2018 had a total of 1,760 sales vs 1,683 in January 2017, an increase of 4% year over year.
The median home price rose by 8% year over year from $194,700 in January 2017 to $210,500 in January 2018, marking the twelfth month in a row that the median price has been over $200,000, while the average home price rose to $245,670 an increase of 2% year over year.
"Prices are continuing to increase, but still remain below the state average and median prices," said Lorena Peña, SABOR's 2018 Chairman of the Board. "Also, when we look at our entire market in the area, nearly half – 46 % – of the homes here are still selling below $200,000." Another 49% of the homes sold in January were priced between $200,000 and $500,000 while the remaining 5% of the homes sold were priced over $500,000.
"The winter months have not deterred people from entering the housing market, and January proves that buyers are still taking advantage of the low interest rates and available inventory to make their moves," said Gilbert Gonzalez, SABOR's Interim CEO. "For anyone who has been on the fence about buying or selling, this is a great time to get started."
The San Antonio MSA Economy:
The San Antonio Business-Cycle Index expanded at a 6.2% annualized rate in December 2017, up from November's 5.9%. December annualized job growth surged by 7.8%, while the unemployment rate ticked down slightly. Over 2017, growth in the index averaged 4.6%, above the area's long-term average.
San Antonio jobs increased an annualized 5.2% over the fourth quarter last year. Growth was broad based across industries, with only manufacturing seeing significant employment declines despite being up modestly for the year overall. Construction employment surged and leisure and hospitality grew at its strongest quarterly pace since the mid-1990s. Professional and business services also finished the year at an accelerated pace.
Austin MSA Real Estate Market
Single family home sales continue to show a strong increase in the Austin real estate market increasing by 8.5% year over year in January 2018 to 1,655 sales.
The Austin Housing Market:
Single family home sales across the Austin MSA increased in January 2018 by 8.5% year over year, according to the January Central Texas Housing Market Report.
Brandy Guthrie, 2017 President of the Austin Board of REALTORS® commented, "Consecutive years of strong housing demand and sales growth throughout Central Texas have significantly changed housing market conditions in Austin and the surrounding region. The radius of local market areas with critically low housing inventory levels has expanded out from Austin into surrounding counties, shifting the price range of available homes in local communities upward."

In the City of Austin, the median home price for January increased 10.2% year over year to $347,000, while in the Austin MSA, the median home price increased 3.6% to $290,000 year over year.

Housing inventory remained largely flat as levels stayed the same as last year, at 1.9 months across the five-county MSA. In the city of Austin, single-family housing inventory decreased to 1.3 months of inventory compared to 1.4 months a year earlier. Housing inventory levels across the region continue to be well within a seller's market. The inventory of single-family homes priced under $250,000 is now less than 1.0 months of inventory in many local markets. An inventory level of 6.0 months is a balanced market where the supply and demand is in equilibrium.
"More housing capacity is necessary to offset the aggressive price increases we're seeing in and around the city of Austin," Steve Crorey, 2018 president of the Austin Board of REALTORS®, said. While inventory levels in Austin continue to remain tight, the new home market is moving into the suburbs, with growth in Williamson and Hays counties.
"In 2018, Central Texas' housing market will continue to see an increase in both sales and price, despite inventory levels remaining low," Jim Gaines, chief economist, Real Estate Center at Texas A&M University, said. "The housing demand and lack of inventory is so great, that if supply does not increase, we could see a upwards of 5 percent growth in median home prices within the Austin-Round Rock MSA. Inventory will be a determining factor in the direction of this year's market."
The Austin Economy:
To re-cap the 2017 Year-End economic information, Austin added 30,000 net new jobs, growth of 2.9%, in the 12 months ending in December 2017, making Austin the sixth fastest growing major metro. The Texas Workforce Commission will be releasing January data in early March.

Wholesale trade was the fastest growing industry in the Austin MSA, increasing jobs by 9.5% (4,700 jobs) over the last 12 months. Leisure and hospitality added the most jobs—6,500 (5.3% growth).

Manufacturing jobs grew 3.6% year-over-year, outpacing private industry growth for the ninth month in a row. The last time manufacturing grew at a greater rate than the growth rate for all private industries was a three-month period during 2011.

Should you have any questions, please feel free to contact our office at (713) 535-2250.
Regards,
Paul Connor , Hydie McAlister
Principals, McAlister Investment Real Estate
Sharon Beach
Vice President, McAlister Investment Real Estate