Southerland Communities is another addition to Northwest San Antonio's development momentum, especially now that it has closed on an additional 190 acres of land for its The Canyons at Scenic Loop community.
The upscale residential community developer finalized the sale Dec. 30, 2015 for a tract of land northwest of the Dominion. The seller, McAlister Opportunity Fund 2014 LP, was represented by McAlister Investment Real Estate's Paul Connor and Hydie McAlister, both of whom also manage the Houston-based fund.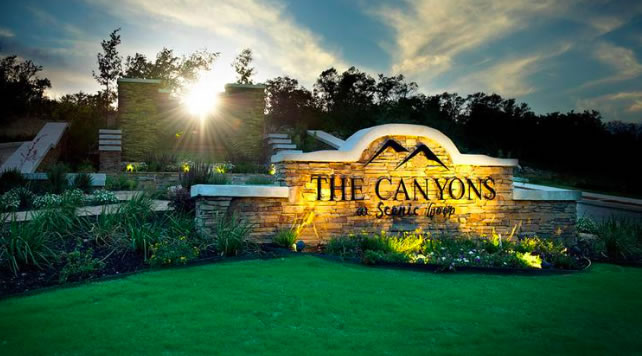 Southerland Communities now has an additional 190 acres of land in Canyons at Scenic Loop.

The land will serve as an addition to the current 240-acre community, which offers homesites starting at $200,000 and touts average home values ranging between $750,000 to $1 million.
Connor, a principal with McAlister Investment Real Estate, told me that Southerland is now in the process of getting the plat-work completed and starting work on the sites "as quickly as possible." The community developer typically plans acreage-style communities, which means that roughly 150 to 200 homes will manage to fit on the 190-acre site.
Of the 680 acres the fund originally owned, roughly 400 to 450 acres are left, and Connor said McAlister is in discussions with Southerland Communities to purchase the remaining land. Regardless of the buyer, Connor said it "all will be developed as high-end residential."
Transaction velocity in Northwest San Antonio hit a high note in the last few days of 2015, with development plans on those sold sites expected to provide a continued boost to the area's construction pipeline.
In addition to Southerland's 190 acres, California investor Rob Schumacher closed on a 114-acre tract along UTSA on the same day, with both sales highlighting the fact that 2015 may have been busy for the submarket, but 2016 will likely get even busier.