Hello everyone,
We are happy to report more good news about the Austin real estate market. Strong job growth over the past three years has led to high demand for housing and low inventories of all kinds. The Austin Association of Realtors reported Austin home sales volumes topped $1 billion in the month of June — the highest collective amount ever recorded, and an increase of 8% as compared to June 2014. With historic-high levels of home sales, listing inventory remains very tight.
According to the June 2015 MLS Report released on July 21, 2015:1
"(It) shows the amazing equity Austin homeowners have in the market and the powerful impact of real estate in Central Texas," said Barb Cooper, the 2015 president.
Also, for the first time in two years, the number of sales has topped 3,000.
The median home price in June stands at $272,250, 8 percent higher than June 2014.
Central Texas Economy in Perspective2:
Austin has the lowest unemployment rate among the top 50 MSA in the U.S.
At 3.1%, seasonally adjusted unemployment is at its lowest level since before the early 2000s "dot-com" recession.
Austin added 32,200 net new jobs, or 3.5%, in the 12 months ending in May, making it the eighth fastest growing major metro area.
Should you have any questions, please feel free to contact our office at (713) 535-2250.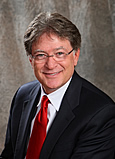 David Jarvis
Executive Vice President
McAlister Investment Real Estate
Sources:
1 MLS Report for June 2015 -http://www.abor.com/news_media/press_releases/2015
2 https://www.austinchamber.com/site-selection/files/EI/EconomicIndicators.pdf