Hello everyone,
We are happy to report more good news about the Houston real estate market. Strong job growth over the past three years has led to high demand for housing and low inventories of all kinds. The Houston Association of Realtors reported June 2015 sales were the highest on record. With historic high levels of home sales, listing inventory is still very tight.
According to the June 2015 MLS Report released on July 21, 2015:1
June sales volume was up 4.1 percent and home prices setting new record highs.
According to the latest monthly report prepared by the Houston Association of Realtors (HAR), June single-family home sales totaled 7,935 units—the highest one-month volume ever.
The time it took to sell the average home reached a record low of 43 days.
Home prices achieved historic highs, with the average price of a single-family home up 6.6 percent year-over-year to $302,942. The median price—the figure at which half the homes sold for more and half for less—rose 4.9 percent to $225,000.
Despite the Oil Crash, June was Strongest Month Ever for Houston Home Sales2:
Industry experts had been predicting that the Houston real estate market would stumble in 2015, after oil prices dropped sharply last year.
The predicted downturn has failed to materialize.
Keeping pace with 2014 is remarkable as last year was the strongest year on record for Houston home sales.
We look forward to a successful conclusion to the Fund's capital raise and to outstanding investment results created by the developer's need for capital and the short supply of new homes and lots.
Should you have any questions, please feel free to contact our office at (713) 535-2250.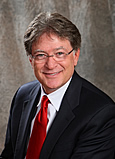 David Jarvis
Executive Vice President
McAlister Investment Real Estate
Sources:
1 MLS Report for June 2015 - http://www.har.com/content/newsroom
2 http://realtynewsreport.com/2015/07/16/despite-oil-crash-june-was-strongest-month-ever-for-houston-home-sales/