Hello everyone,
Austin-area housing chalked up another robust year in 2014. According to the December 2014 Year-End MLS report released by the Austin Board of Realtors, the Austin-area housing market set a record for single-family home sales volume for December as well as a record for annual home sales volume for the year. This marked the fourth-straight year of annual home sales increases.1page1image6080
As reported in the prior Newsflash, Texas placed five cities in Forbes' "America's Fastest Growing Cities 2015," with Houston, Austin and Dallas placing in the top 3. Fort Worth came in at No. 8 and San Antonio at No. 10.2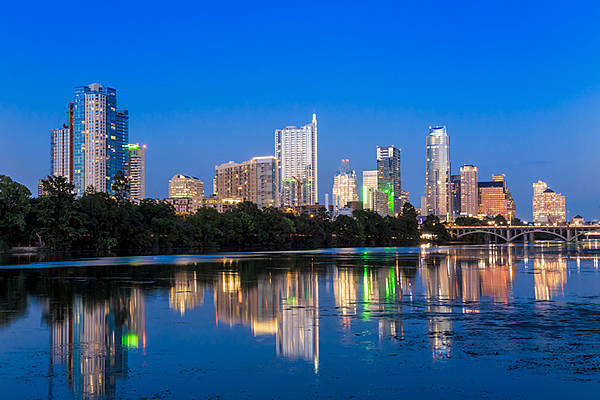 Key points of interest:
New home construction activity priced between $200,000 and $300,000, the largest segment of new homes being built in Austin, saw its market share increase from 34% to 39% over the past year.
Construction activity of new homes priced below $200,000 decreased 16% over the year3, for lack of affordable home and lot supply.
Austin lot prices have increased to almost double the previous peak in 2006. Lot prices in the most popular areas of town, (W, NW, SW) now range from $1,400 to $1,800 per front foot with some very special locations demanding $2,000 per front foot.
In other areas of town, such as east and southeast (starter home markets) lots are priced in the $1,000 to $1,200 per front foot range.
This upward trend in lot prices has created affordability issues for entry level homes.
Additional points of interest include:
The development cycle to turn raw dirt in to home sites in Austin has continued to grow longer and longer. Historically 18-months, it is now running 24-36 months due to city administration, labor constraints and environmental studies. Land prices are higher than ever and builders and developers worry about affordability. The result is, not as many land transactions are taking place and the supply of lots continues to tighten up. Remember the Holy Grail of economics is supply and demand. During times like these with limited supply of homes, lot and land prices rise.
New home starts in Austin are up 13.7% at 10,686 units, year over year. Metrostudy's 2015 projection is in the range of 11,000 to 12,000 starts. The overall volume of growth in housing starts is being held back due to the lack of new homes priced under $200,000. As has occurred in previous growth cycles, it is our opinion that builders and developers will push further out beyond existing development to find affordable land for affordable housing.
Metrostudy recorded 14,785 vacant developed lots in the Austin market. Based on the current annual starts rate, this lot total represents a 16.6 months' supply of lots.4 This is well below the equilibrium range of 20 to 25-months of supply making Austin still a 'seller's market'.
At the end of 2014, Austin-area monthly re-sale housing inventory was 2.2 months, 0.2 months higher than December 2013 but still well below the 6.5 month inventory level the Real Estate Center at Texas A&M University cites as a balanced housing market.5 25,000 new jobs were added to the Austin economy in 2014 and Metrostudy is projecting some 20,000 to 25,000 additional new jobs for 2015. The unemployment rate in Austin currently stands at 3.4%,6 which may constrain Austin's ability to grow new jobs when there are so few people to put to work. Economists consider 4.5% unemployment to be full employment.
Austin is home to three big industries which will buffer any impact of lower oil prices: Austin is the seat of Texas state government. Although the state is dependent on taxes from oil and gas production, the impact on state government employment and state projects from lower oil prices will operate with a significant lag. Second, Austin is home to the University of Texas, a major employer. Austin is also home to an extensive high-tech industry that will not be dragged down by lower energy prices.7
Apartment rental rates are expected to continue to rise, especially in Northwest and Central Austin, which includes downtown. Monthly rents averaged $1,107 by year end, up $50 a month compared to a year ago. Research firm Marcus and Millichap predicts Austin will see apartment rents rise 4.5% to an average of $1,142 per month. In addition, the new supply was the most units added since the late 1980s, and the second-highest level of new supply added since 2001. The year ended with the region's apartments 94 percent.8
Austin Office: "Solid Fourth Quarter Points to Active 2015" according to the Texas A & M Real Estate Center. "The net change in occupied space for the year totaled more than 1.2 million square feet for the office market as a whole." Rental rates for Class A space rose 4.4 percent for the year.
In conclusion, Austin is one of the fastest growing metropolitan cities in the U.S. Increases in cost of land and cost of construction is making it more difficult for builders to offer new homes at lower, entry-level price ranges throughout all areas of Austin, to maintain its affordability.9 The general consensus seems to be that any impact from the oil price decline on the Austin economy and housing will be minimal. As both land and land bank opportunities present themselves, we will pursue this undersupplied housing market with great interest.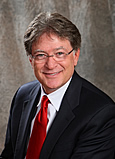 David Jarvis
Executive Vice President
McAlister Investment Real Estate
Sources:
1 Austin Board of Realtors – Press Release 01.21.2015

2 Source: http://www.forbes.com/pictures/fdid45llji/1-houston-texas
3 Metrostudy: http://www.metrostudyreport.com/category/austin-market/ 4 Metrostudy: http://www.metrostudyreport.com/category/austin-market/
4 Metrostudy: http://www.metrostudyreport.com/category/austin-market/
5 Austin Board of Realtors – Press Release 01.21.2015
6 http://www.bls.gov/eag/eag.tx_austin_msa.htm
7 http://blog.comerica.com/2015/02/19/austins-economy-still-strong/ 8 Source: http://www.mystatesman.com/s/business/
9 Austin Board of Realtors – Press Release 01.21.2015