Hello everyone,
We are happy to report that Texas placed five cities in Forbes' "America's Fastest Growing Cities 2015," with Houston, Austin and Dallas placing in the top 3. Fort Worth came in at No. 8 and San Antonio at No. 10.1

Despite economic uncertainty in the oil and gas industry, Texas continues to move forward propelled by a strong population growth and unemployment levels under 5%. According to the Urban Land Institute, the population projections for Houston, Dallas, Austin and San Antonio, based on the average scenario are as follows:2
While San Antonio has a lower published population projection rate, we think it is important to note that this market continues to be a growing and viable city for new housing growth, land investment and price appreciation. Points of interest include:
There has been no discernible impact on job growth from the recent decline in oil prices as oil related jobs account for less than 1% of overall employment in San Antonio.3
28,500 new jobs were added in 2014. Metro study is projecting close to 25,000 new jobs for 2015 with other publications projecting 18,000-28,000.
New home starts for San Antonio in 2014 were 9,241 and the 2015 projection is for another good year of more than 9,200 starts. Builder's report traffic and home sales are on pace with last year.
Starts are constrained by a lack of affordable (under $200K) new homes. Home builders believe price increases have slowed down new home purchases for entry-level home buyers.
New lot deliveries are projected to be approximately 9,000, slightly less than the number of lots expected to be absorbed by new home starts. Lot inventory is expected to remain in short supply throughout the year.
Relative lot inventory for San Antonio is approximately 22.3 months, a decline from 25.0 months a year earlier. New lots are trading for $1,100 to $1,300 per front foot.4 Up from $950 to $1,100 per front foot.
The median price (one way to measure home price appreciation) of a single family home increased 6%, from $172,300 to $183,200.5
FHFA (Federal Housing Finance Agency) reported home price rose 8% in 2014. In either case, that's good home price appreciation for a major city in Texas when our average is 4% to 6%.
MLS reports a scant 3.6 months-supply of homes for sale supporting continued price appreciation. The pivot point between a buyer's market and a seller's market is 6.0 months of supply. Above 6.0 months is considered a buyer's market and less than a 6.0 month's supply is a seller's market.
The price for land has held up in spite of negative oil industry headlines. Residential single family development has not hit the 'pause' button.

The general consensus seems to be that although there may be an impact from the oil price decline, the housing market in Texas remains robust. Interest rates continue to be low, and that will help to keep the market moving at a steady pace. The largest concern will be overcoming tight new and resale housing inventory. People will still be moving to Texas for jobs and will still need a place to live.
The fundamentals of the San Antonio housing market support growing and sustainable single family housing development. McAlister Opportunity Fund 2014 is currently evaluating such opportunities for investment as it continues its capital raise.

Below are supporting data sets: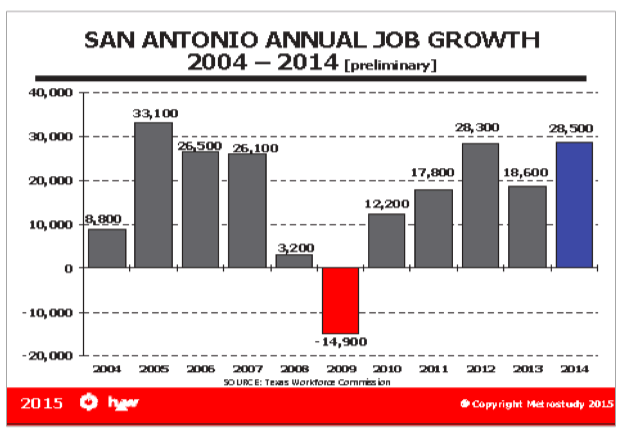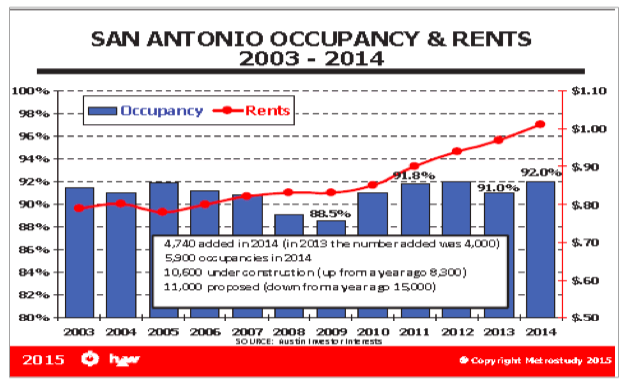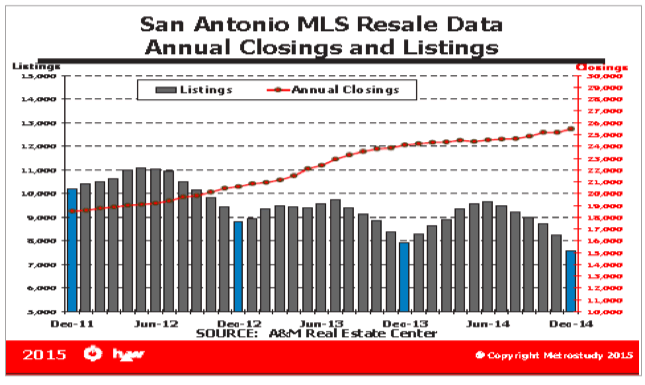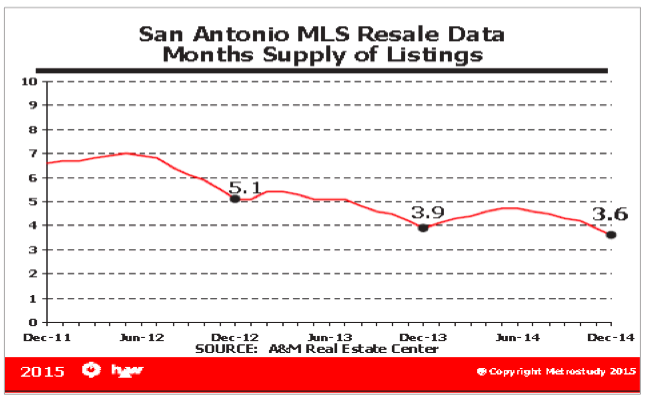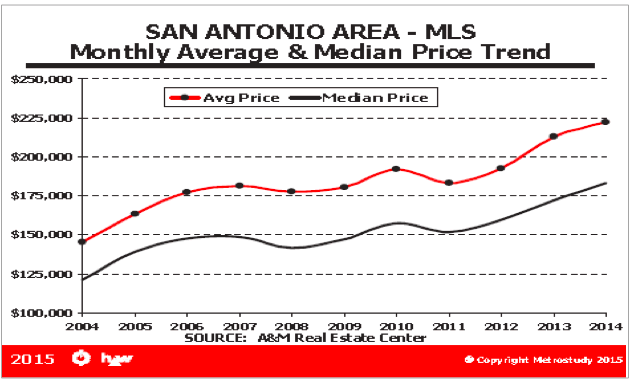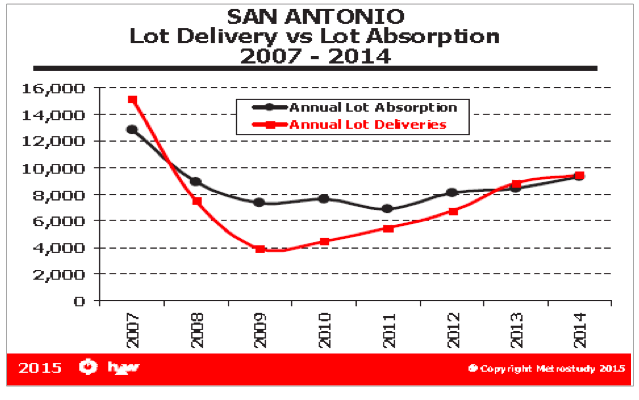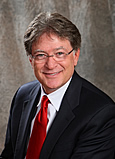 David Jarvis
Executive Vice President
McAlister Investment Real Estate
1 Source: http://www.forbes.com/pictures/fdid45llji/1-houston-texas
2 Source: http://www.bls.gov/news.release/laus.nr0.htm, http://datatools.urban.org/features/mapping-americas-futures 3 Source: Texas Workforce Commission
4 Source: San Antonio Board of Realtors, Metrostudy
5 Source: Metrostudy